The trade turnover between Kyrgyzstan and South Korea from January to October 2023 amounted to $985.8 million, increasing by 3.78 times compared to the same period last year, according to data from the South Korean Customs Service's trade statistics portal, Economist.kg reports.
Imports of goods from South Korea to Kyrgyzstan for the first ten months of this year reached $983.7 million. The export of goods from Kyrgyzstan to Korea amounted to nearly $2.1 million.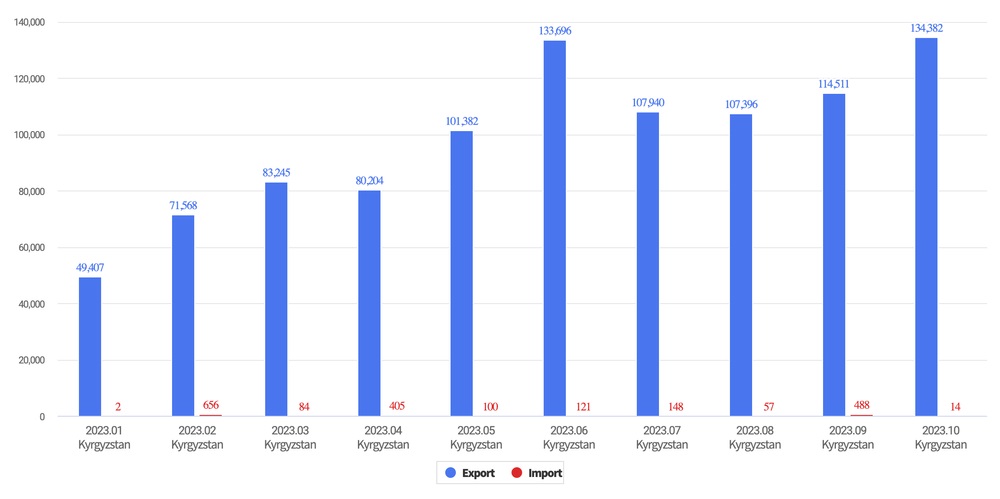 Trade data for January-October 2023, in thousands of US dollars.
For comparison, during the same period in 2022, the mutual trade turnover between the two countries was $260.7 million. Of this, $260.374 million accounted for imports from South Korea, and exports from Kyrgyzstan totaled only $390 thousand.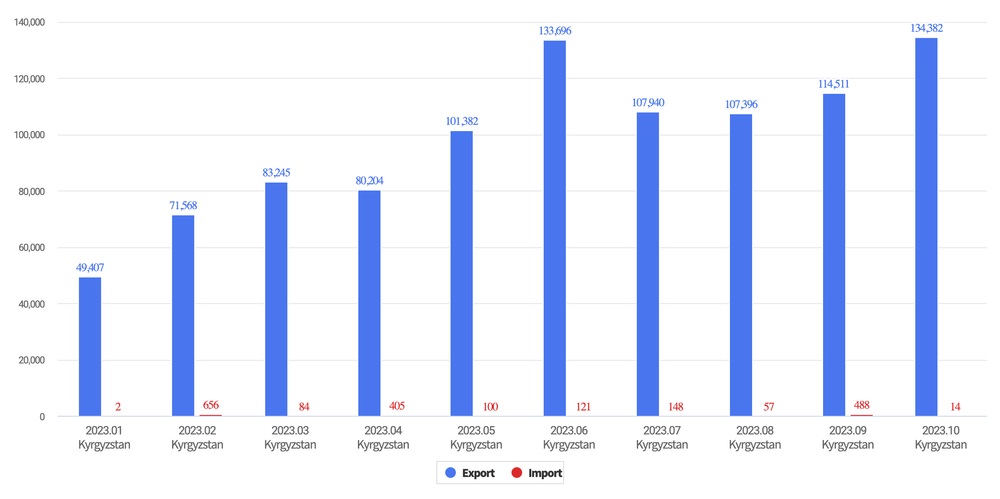 CentralasianLIGHT.org
November 20, 2023